Host Venue:

Haygate Veterinary Centre has been announced as the winner of the host venue category! Without venues like Haygate Veterinary Centre, we wouldn't be able to help save lives.
The centre's dedication to raising awareness and increasing the number of donors hasn't gone unnoticed. 2014 was a busy year for Haygate Veterinary Centre. They inform all potentially suitable donors about Pet Blood Bank UK, in person and through mail drops. Haygate approached local organisations about PBB, generated local publicity and regularly post about collection sessions on social media and even feature donors and their owners. Haygate Veterinary Centre's also organised a fundraising event for PBB with their staff members and pets!
Fundraising: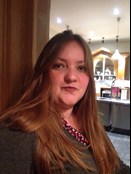 Clorissa Paul has been announced as the winner of the fundraising category!
Clorissa won the fundraising category last year and her ongoing passion and fundraising success continued into 2014. Clorissa organised dog shows throughout the year, promoting them in local media and on Facebook. The shows were in honour of her  beloved canine companion Molly with all funds raised donated to Pet Blood Bank.