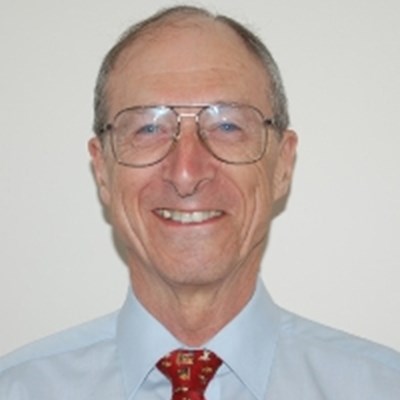 Chris Laurence qualified as a veterinary surgeon from Bristol University in 1968 and went into mixed practice in Somerset.  A year later he moved to Chippenham in Wiltshire to take up purely small animal practice at the Hale Veterinary Group.  He became a partner in the practice in 1972 and the practice achieved Veterinary Hospital status in 1990.
Chris left the practice in 1998 to take up the post of Assistant Chief Veterinary Officer at the RSPCA.  He was promoted to Chief Veterinary Officer in 1999 and dealt with all veterinary issues for the Society.  In 2003, Chris moved to take up the post of Veterinary Director of Dogs Trust where he was involved in their work both nationally and internationally. He played a significant part in the work to produce the Animal Welfare Act and was awarded the MBE in 2007.   He retired in August 2011.
Chris has been active in veterinary politics since the 1970s and has been Chairman of Southern Region BSAVA, President of BVHA, Treasurer of the Links Group, and on the Veterinary Policy Group of BVA.  Chris is currently a Director of FAB, Senior Vice President of the Central Veterinary Society, and a Trustee of the BVA Animal Welfare Foundation.  He is also a member of the Advisory Council on the Welfare Issues of Dog Breeding.
Chris is also involved in a number of other charities. He is an elected Trustee of the national RSPCA, Chairman of the Oxfordshire Yeomanry Trust and a Director of the Soldiers of Oxfordshire Trust Ltd.
Chris also had a lengthy career in the Territorial Army, retiring with the rank of Colonel in 2002.  He was awarded the Queen's Volunteer Reserves Medal in the Queen's Birthday Honours in 2002.
Chris has been married to Sheila since 1969 and has two children and four grandchildren.  He has a dog and a cat - Maggie and Prudence.