The Heart of Pet Blood Bank Award celebrates inspiring people and pets who go the extra mile to support us.
We are only where we are today because of our dedicated supporters. The Heart of Pet Blood Bank Award is one small way we can say thank you.
One of our biggest supporters was Debra. Debra was our first team member back in 2007, and her passion and determination was a driving force. She lived and breathed Pet Blood Bank and took every opportunity to tell others about the work we do. She did all she could for us and played an instrumental role in setting up our initial volunteering programme. Debra very sadly lost her fight against cancer in 2011. The Heart of Pet Blood Bank Award is our legacy to her. Debra always recognised the support of our supporters and through this Award, we honour her passion.
Award categories
The Heart of Pet Blood Bank Award has five categories: The Bramble Craddock Award, Fundraising, Volunteering, Ambassador, and Host Venue.
The Bramble Craddock Award 
The Bramble Craddock Award was created in honour of one of our highest donating dogs who sadly passed away. Bramble was a very special dog, who like many of our donors, will forever be at the heart of Pet Blood Bank. This award celebrated the wonderful role that dogs play in our lives and is open to all donors. Nominations will be judged on what makes your dog special and the difference they have made in your life or the lives of others.
Fundraising
This category celebrates an individual or team who has made a big difference by raising money to support our work. It's about creativity, passion and dedication as much as funds raised.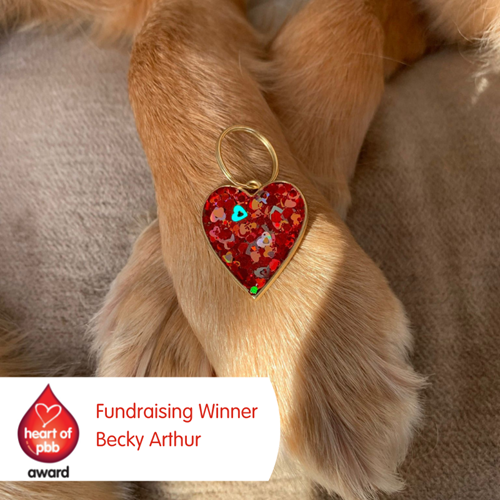 Ambassador 
The Ambassador Award was launched in 2019 and recognises an individual who has made a difference to Pet Blood Bank by actively supporting the charity. These are people who go the extra mile and show dedication and passion for the cause. They show outstanding support for the charity and really help us to spread the word, outside of volunteering and fundraising.
2021-22 winner: Jenny and Stuart Stott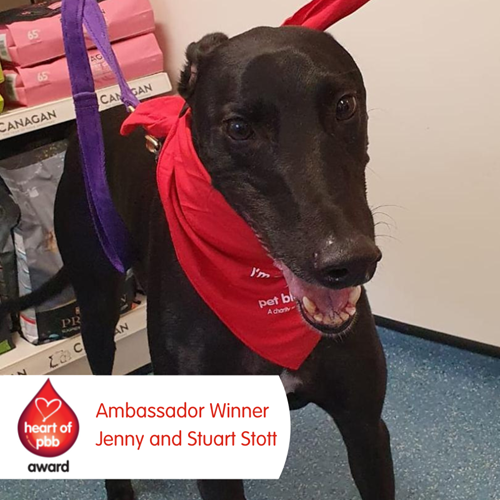 Host Venue  
These are venues that provide space and facilities for us to run our donation sessions, but who also go above and beyond to support us and our work. This category is judged internally based on how each venue is supporting us so we can make it fairer for all our wonderful venues.
2021-22 winner: Vets4Pets East Kilbride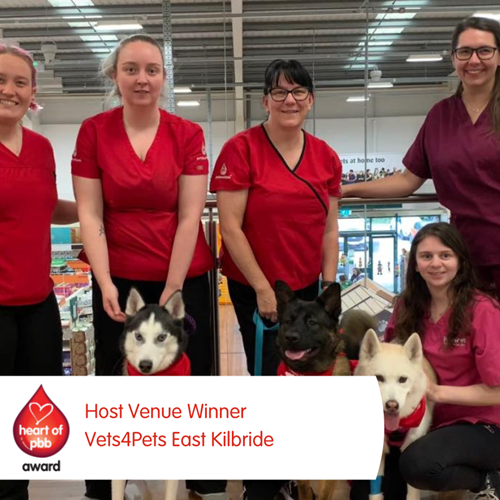 Volunteer
The Volunteer Award celebrates those who go the extra mile to make a difference. This can be by helping make the charity's donation sessions a great experience, lending a hand in the office, or attending local events to promote Pet Blood Bank.