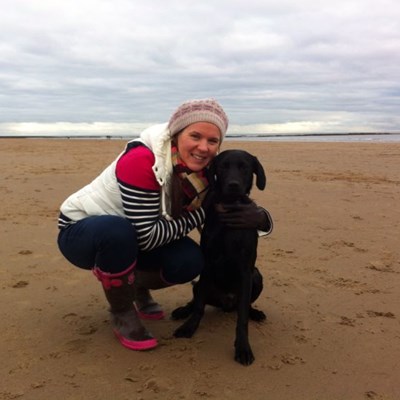 North East Regional Coordinator and Veterinary Surgeon
Claire is one of the vets in our North East team. She is also our Regional Coordinator which means she organises the team for donation sessions in this area.
What Claire loves most about working for Pet Blood Bank:
'The best thing about working with Pet Blood Bank is getting to meet lots of friendly dogs, who are happy to see me as they are not sick or ill. I also get to give them all cuddles and kisses!'
Claire lives with her husband and black Lab, Spencer. In her spare time, Claire enjoys going to music gigs, holidays on the West Coast of Scotland and walking her energetic dog!