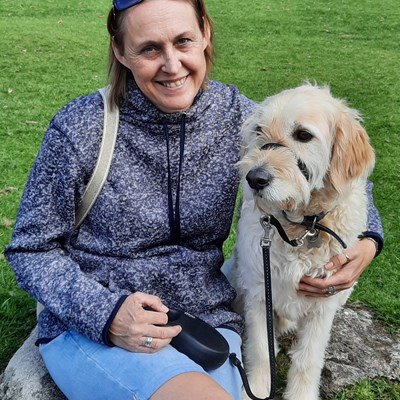 Veterinary Customer Advisor
Sandy has worked in customer service all her working life. Starting with a solicitors, then a veterinary surgery and then at the airport doing freight forwarding for 27 years. After being made redundant in 2020, she joined Pet Blood Bank because she wanted to do a job that she loved, and help make a difference.
Sandy looks after our customers and is their first point of contact. She ensures they all receive excellent service and get the blood they need for their patients. 
What Sandy loves most about working for Pet Blood Bank:
'I love being able to help our customers and make the process as easy as possible for them, and hearing about the dogs that we help recover.'
Outside of work, Sandy loves being outdoors with her daughter, Holly; Goldendoodle, Paddington; and pony, Dinky.