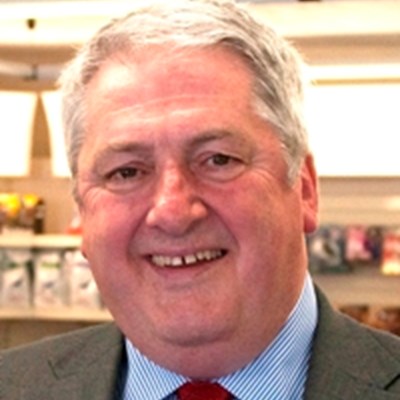 MVB MRCVS
John qualified from Trinity College in Dublin in 1975. After spending four years in large animal and mixed practices in Northern Ireland and Lancashire, John bought a predominantly large animal practice in Crumlin, Co. Antrim in 1979. The practice now has three surgeries with six vets working mainly in companion animal practice. John retired from clinical work in 2016 and fully retired in 2019.
John has also held the following posts throughout his career:
President of the Association of Veterinary Surgeons Practising in Northern Ireland (1993)
Chairman of Northern Ireland Veterinary Educational Trust 1996-2002
President of the North of Ireland Veterinary Association (2004)
President of the Society of Practising Veterinary Surgeons (2007)
Chairman Veterinary Northern Ireland 2013- 2019
Chairman of the Northern Ireland Veterinary Education Trust (1996 - present)
Board member of Veterinary Northern Ireland (2005 - present)
Founder President British Bee Veterinary Association 2015-present.