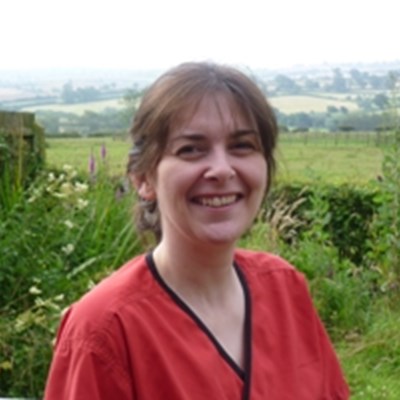 DipAVN (Surgical) RVN PCQI
Wendy qualified as a veterinary nurse in December 1992. She started in mixed animal practice in Cornwall before spending two years locuming in the UK. In 1996, she took a head nurse position in Sussex to pursue a Diploma in Advance Veterinary Nursing (Surgical) which she gained in March 1999.
In 2000, Wendy moved into the emergency and critical care field, eventually taking a position as clinical manager with Vets Now at their Bristol clinic. Wendy used her time off from the emergency shifts to train as a human phlebotomist for the National Health Service. This phlebotomy interest led to Wendy being given the post of Pet Blood Bank researcher for Vets Now in January 2006. The research has taken Wendy far and wide from the UK to the USA where their first animal blood bank was established in 1988! Vets Now agreed to raise the funds to support the UK's first pet blood bank charity on completion of the research programme. Wendy has a passion for quality and is a practitioner of the Chartered Quality Institute. Wendy has performed and developed many of the roles within Pet Blood Bank UK and currently resides as Clinical Director, Trustee and is the authorisation holder of the VMD licence.