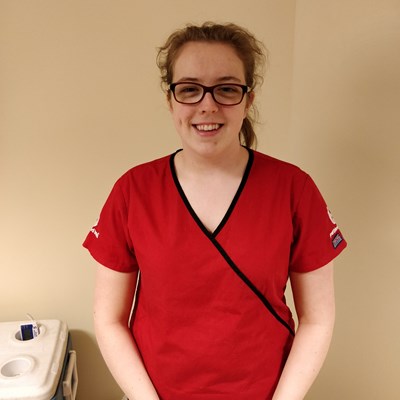 Donor Assistant
Chelsie works as a Donor Assistant in our Scottish session team and is currently studying Veterinary Nursing at university. 
What Chelsie loves about working for PBB: 
'Being able to meet many different dogs and I like knowing that I have assisted with the process of saving many dog's lives.'
Chelsie has three dogs and three cats and outside of work, she likes to take her husky on long runs and take part in charity events.