Part of our charitable remit is to further transfusion medicine within the UK veterinary profession. We provide speakers for conferences and events and hold our own CPD events from time to time. In addition to our annual CPD programme, we also attend veterinary events such as BSAVA. Please come and visit us - we are more than happy to answer your questions. 
If you are unable to attend the following events, we may be able to host a customised CPD event. Please email info@petbloodbankuk.org if you would like more information.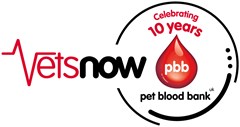 In order to support a better understanding of blood products and their uses, we're pleased to announce a programme of CPD events across the UK with Vets Now in 2017/2018. Each event will be focused on transfusion medicine and delegates will hear from a number of industry experts. Topics include the uses of blood products, blood typing and cross matching, canine and feline transfusions and case studies.  
3rd May - Nottingham
11th May - Milton Keynes
18th May - Guildford
14th June - Colchester
15th June - Canterbury
29th June - Romsey
26th September - Durham
27th September - Liverpool
1st February - Central London 
For more information and to register for an event near you, please click here.