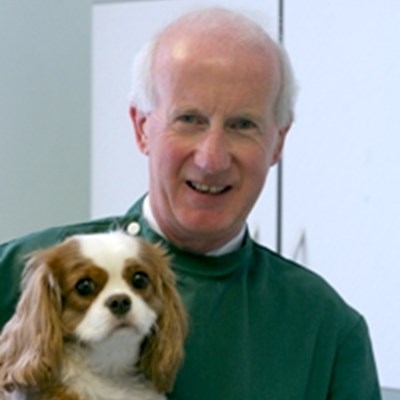 Harvey graduated from Liverpool University in 1969 and has been in full time clinical practice ever since.
After spending the first 3 years after graduating in mixed farm practice in Staffordshire he became the founding partner of Woodcroft Veterinary Group, which is now a 20 vet small animal hospital practice in Cheshire offering first opinion, referral and emergency clinic services.
Harvey has been actively and continuously involved in veterinary politics for over 25 years. He is a past president of BSAVA and has served on numerous BVA and RCVS committees.
He is also a past vice president of the Union of European Veterinary Practitioners and was President of the British Veterinary Association in 2010-2011.
Harvey is married to Margaret and has two daughters Rachel and Helen. Helen has followed her father into the veterinary profession and now works at Woodcroft Veterinary Group.
In his spare time Harvey enjoys hill walking, gardening and off shore sailing.