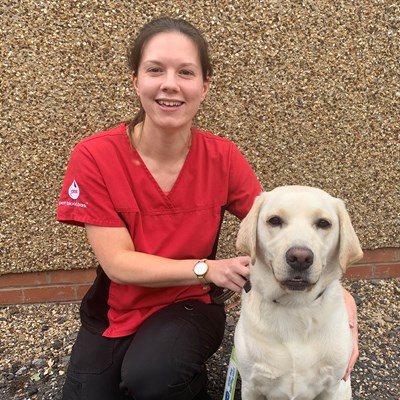 RVN | Veterinary Nurse and Phlebotomist
Adelle qualified as a veterinary nurse in 2014 and worked in small animal practices before joining Pet Blood Bank as one of our Midlands Team phlebotomists in late 2019.
What Adelle enjoys most about working for Pet Blood Bank:
'I love meeting a whole range of lovely donors out on a donation session. I think they are doing the most wonderful deed by donating their blood to save other canine lives, in exchange for cuddles and treats!'
Outside of work, Adelle enjoys spending time with her husband, going out for meals, walking in countryside locations, and doing the occasional bit of DIY. She also has a one eyed cat called Oliver.