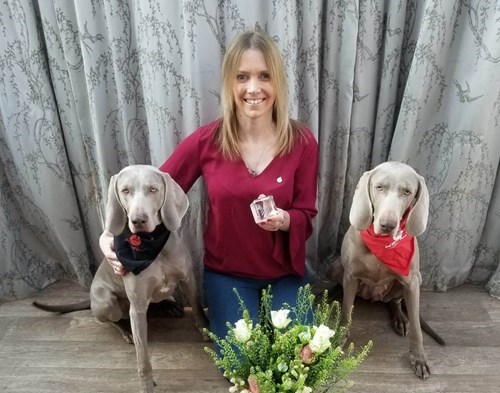 This month, we were very excited to announce the winners and runner ups in our Heart of Pet Blood Bank 2019-20 Awards. Our Heart of Pet Blood Bank Award celebrates inspiring people and pets who go the extra mile to support our charity.
This year, we presented awards under five categories: Bramble Craddock (for all the wonderful dogs who support us and others), Ambassador, Volunteer, Fundraising and Host Venue. Each category received many fantastic nominations, making the results very close! Due to the incredible nominations we received, we wanted to be able to recognise even more pets and people so for the first time introduced runner ups in each category, in addition to the winners as we normally have.
With the pandemic still very much a part of our lives, we held our first ever virtual ceremony to present the awards. While it was a shame to miss out on giving the winners their awards in person, the virtual event went exceptionally well. It was such a special occasion and meant we were able to get everyone together at one time to celebrate their outstanding support. It was so lovely that we plan to do a virtual ceremony like this each year going forward.
Pet Blood Bank is only where it is because of our dedicated supporters and The Heart of Pet Blood Bank Award is one small way we can say thank you. You can find out all about our fabulous 2019-20 winners and runners up and more about each category here. You can also find out about some of our previous winners here.
Nominations are now open for our 2020-21 awards! If you know of any inspiring people and pets who deserve to be recognized, or if you'd like to nominate yourself, you can do so now here, we'd love to hear from you.
A huge well done and congratulations to all of our winners!