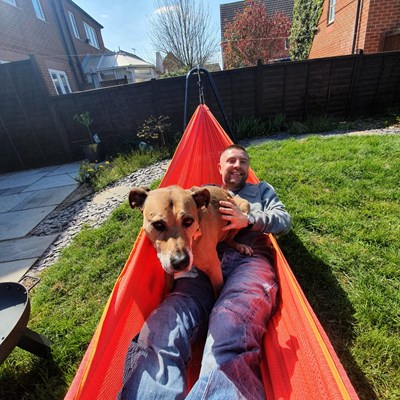 Donor Assistant
Gareth is a Donor Assistant in our Midlands team. This means he helps run our donation sessions and ensures all our donors are well looked after.
What Gareth loves about working for Pet Blood Bank:
'The thing I like most about is going to work is knowing that I could be helping to save a dog's life with the blood donations we take.'
Gareth lives with his wife and rescue animals: Tessie the dog, Woody and Wilson the cats, and Geoffrey the chinchilla. In his spare time, he enjoys camping by the seaside, watching football, and spending quality time with his family and friends.