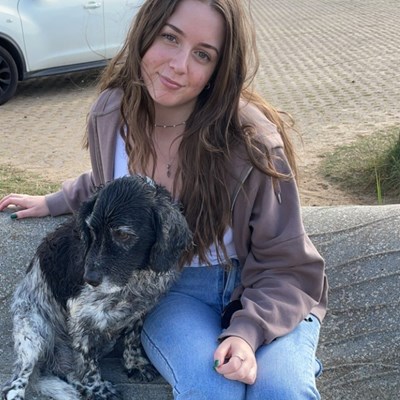 Session Administrator
Before joining Pet Blood Bank in January 2022, Molly had just finished her A Levels and was looking for a role where she could fulfill her passion.
What Molly loves most about working for Pet Blood Bank:
'I enjoy knowing that I'm a part of something where the main priority is dogs and making sure they get to live a happy and healthy life.'
Outside of work, Molly likes to spend time with friends and family including her Springer Spaniel Maggie.